At a Glance
Eightify harnesses advanced AI technology to swiftly analyze and summarize YouTube videos, providing users with concise and insightful summaries for efficient knowledge consumption.
Eightify's Chrome extension seamlessly integrates AI-powered video summaries into your YouTube browsing, enhancing your content consumption experience.
With the power of Eightify's AI, users can effortlessly extract key insights from any video URL, ensuring they always remain up-to-date in a fast-paced digital landscape.
Eightify is an AI-powered tool to generate summaries of Youtube videos and quickly find the main points without watching them, saving you time.
These summaries condense the key ideas and insights from videos into eight main points, allowing you to determine whether a video is worth your time before watching it fully.
Whether you're a busy professional, a student, or someone looking to maximize their learning and entertainment, Eightify can help you save time and focus on the most important aspects of various YouTube content, including business education, podcasts, interviews, news, lectures, and more.
In this article, we have put together key features, pricing plans, comparisons with alternatives, and a review to help you make the best decision for your needs.
Eightify Key Features
| Feature | Description |
| --- | --- |
| GPT-Powered Summaries | Eightify employs GPT-3, an advanced AI language model, to generate accurate and concise summaries for youtube. |
| Quick Summarization | With a simple installation process, you can quickly generate AI-powered summaries of YouTube videos. |
| Wide Range of Content | Eightify supports various categories: education, entertainment, news, podcasts, and more. |
| Time-Saving Solution | Eightify helps you avoid irrelevant content and focus on essential information by providing eight key ideas. |
| Compatibility with YouTube | The extension seamlessly integrates with YouTube, enhancing your viewing experience directly on the platform. |
| Easy to Use | Install the Chrome extension and click the 'Summarize' button to receive an AI-generated summary. |
| Efficient Learning | Use Eightify for educational videos, tutorials, and lectures to grasp core concepts and insights quickly. |
| Podcast and Interview Summaries | Stay informed with summaries of podcasts, interviews, and news reports without spending excessive time. |
| Flexible Subscription Options | Enjoy three free video summaries weekly, or subscribe for unlimited summaries at a reasonable monthly cost. |
| Timestamped Insights | Summaries include timestamps, enabling precise navigation through videos to find specific information. |
Eightify Pricing Plan
1. Free Access
Features
You can generate three summaries per week for 30 minutes or fewer videos.
2. Unlimited Access
Features
It offers unlimited summary generation of all types of videos of any length.
Price
It costs $ 4.95 monthly and $ 3.95 monthly for a yearly subscription.
Eightify Pros And Cons
PROS
Facilitates efficient content summarization.
Saves time.
Enhances memory recall.
Improves learning effectiveness.
Offers a straightforward, effective design.
Responsive and dedicated customer support.
A valuable aid for studying.
Automatically condenses meeting records.
Provides accurate summarization.
Generates insightful takeaways.
Highly regarded as a useful tool.
CONS
Limited language support; currently, only English.
Difficulty in locating free trial cancellation.
Summaries sometimes fall too brief.
No dark mode.
Limited Free Trial usage; Only three summaries.
Eightify Comparison With Alternatives
| Feature | Eightify | NoteGPT | VidSummize | YouTube Summary with ChatGPT & Claude | OpenAI GPT-3 For Youtube |
| --- | --- | --- | --- | --- | --- |
| Core Competency | Generate concise summaries of YouTube videos and insights with AI ChatGPT | Summarizing any YouTube videos with ChatGPT | AI YouTube video summarizer | AI YouTube summaries with ChatGPT & Claude | AI-powered interactions with ChatGPT technology on YouTube |
| Compatibility | Chrome Extension | Chrome Extension | Chrome Extension | Chrome Extension | Browser Extension for ChatGPT on YouTube |
| Key Features | GPT-powered summaries | Summaries with ChatGPT and Note-taking | Chapterized bullet points, detailed summaries | AI-powered YouTube summaries, bullet points, easy-to-read | Access ChatGPT while watching a Youtube video with keyboard shortcuts |
| Additional Features | "85" button for AI-powered summaries, AI-generated bullet point summaries, Engaging emojis in summaries, Subscription options for unlimited summaries | Take screenshots and notes on videos, One-click prompts library, Support for ChatGPT Web App, Copy transcripts and video summaries | – Easy-to-read parts & bullet points, Works for super long videos, Automatic error handling | – Local, no data collected, Automatic error warning, Light/dark themes | – Ctrl+M shortcut, reply assistance, Copy response to YouTube™ page, 80% done reply generation |
| Pricing | Free access with limited features, Subscription for unlimited summaries | Free access with limited features, Paid subscription for more usage | Fully free, No ads | Fully free, No ads, No data collected | Fully free, No ads |
| Languages Supported | Not specified | Not specified | 11+ Languages | English | 55 Languages |
| Automatic Setup | Yes | Yes | Yes | Yes | Yes |
| Privacy Policy | Available | Available | Available | Available | Available |
| Latest Version | 1.400 | 1.1.22 | 1.2.9 | 1.2.9 | 1.2.9 |
| Size | 504KiB | 2.2MiB | 35.04KiB | 35.04KiB | 764KiB |
| Use Cases | Business education, podcasts, news, tutorials | Content creation, learning, research | Podcasts, interviews, news, tutorials | Podcasts, interviews, news, tutorials | Enhance interactions and responses on YouTube™ |
| Prompts Optimization | Not specified | Video comprehension, explanation | Video comprehension, summarization | Video comprehension, summarization | Access ChatGPT and generate AI responses |
| Webpage | Available | Available | Not specified | Available | Not specified |
Eightify Vs. NoteGPT
NoteGPT — #1 Eightify Alternative 🆚
Let's cut to the chase, NoteGPT is the #1 alternative to Eightify.
NoteGPT has all the essential and advanced AI Summaries features compared to Eightify AI.
(Unlimited — AI YouTube Summaries, Note Taking, Tagging, Highlighting, Collaboration) 🔥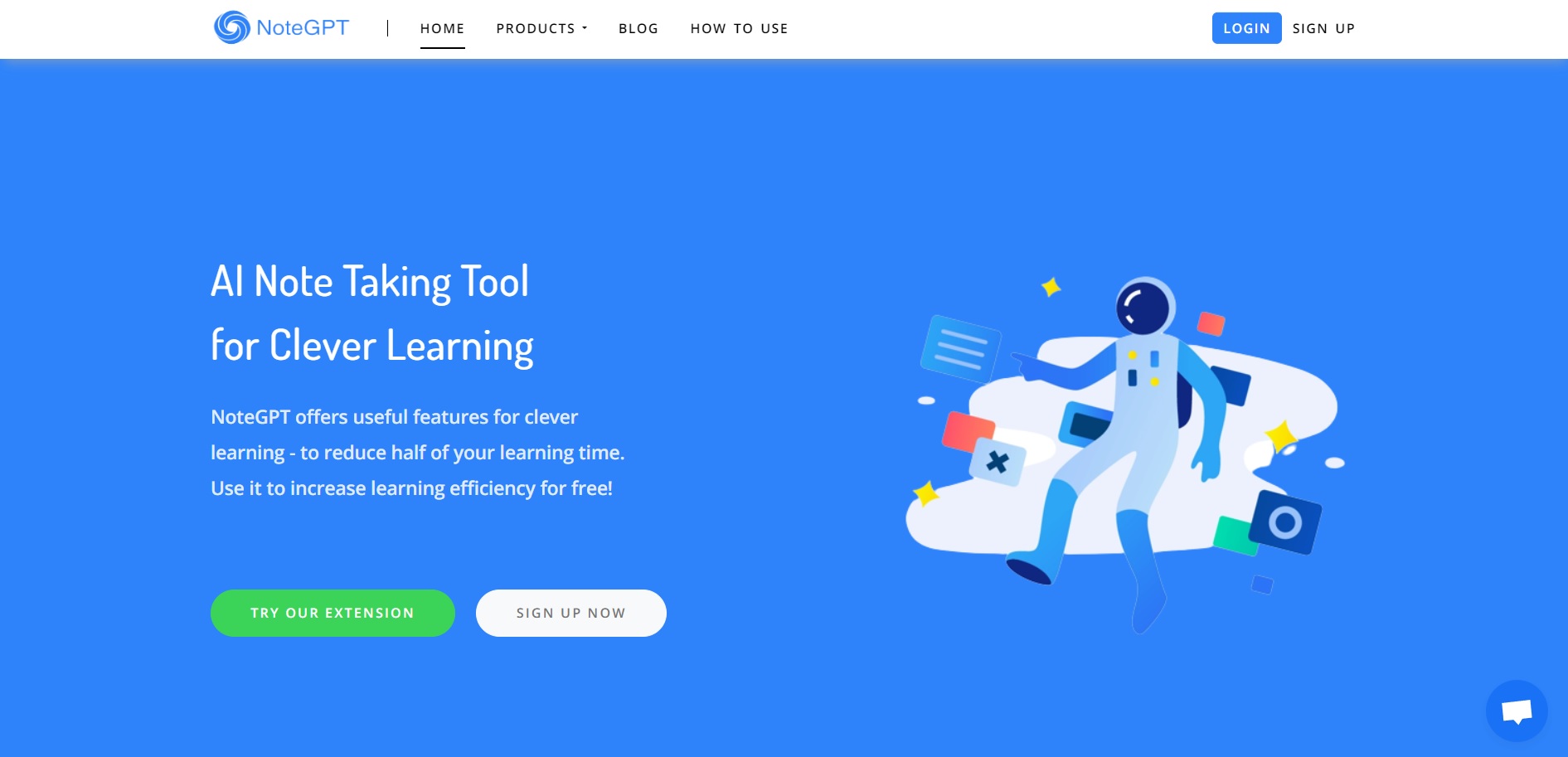 In the realm of clever learning and efficient knowledge acquisition, Eightify and NoteGPT offer valuable features to streamline the learning process and save time.
These AI-powered note-taking tools cater to the needs of busy professionals and active learners who are seeking ways to enhance their learning experience.
Let's delve into a comprehensive comparison of Eightify and NoteGPT to understand their unique offerings and benefits.
1. YouTube Video Summaries
Eightify elevates your YouTube experience with advanced AI technology to analyze and summarize video content.
Get straight to the point by accessing dynamic "85" buttons strategically placed on YouTube videos, offering summaries that encapsulate the key ideas of the selected video.
NoteGPT's AI summarization feature quickly generates concise summaries, reducing your learning time and enhancing efficiency. Ideal for learners who want to grasp essential insights without watching the entire video.
2. Note-Taking and Learning Enhancement
Eightify focuses on YouTube video summaries.
It does not provide note-taking capabilities for capturing key information during video consumption, but you can highlight and save the important points from the summary.
NoteGPT elevates your video learning with its ability to take screenshots and notes while watching a video creating a comprehensive study resource.
3. Organization and Tagging
Eightify emphasizes summarization and quick access to key ideas but does not offer explicit organization or tagging features.
NoteGPT organizes your study notes efficiently with the tagging system.
You can tag notes by topic or category, making it easy to search and retrieve specific content when needed.
4. Sharing and Collaboration
Eightify focuses on individual content consumption and summarization without built-in sharing or collaboration features.
NoteGPT enables easy sharing of notes with friends and colleagues through generated links to collaborate seamlessly, enhancing teamwork and productivity.
5. User Interface and Accessibility
Eightify's interface centers around YouTube video summaries, emphasizing delivering concise information through its AI-powered buttons.
NoteGPT's extension offers an accessible user interface for taking notes directly from YouTube videos, making the learning process interactive and engaging.
Platform Compatibility
Eightify is designed specifically to enhance the YouTube experience and summarize video content.
NoteGPT is currently focused on YouTube videos, with potential expansion to support more video platforms in the future.
Eightify Review
Eightify's seamless installation process, innovative features, and sophisticated AI algorithms are poised to revolutionize video content consumption.
It's like having a personal knowledge curator at your fingertips, ensuring you stay in the loop and keep your learning game strong.
1. Easy Installation
The process of installing the extension in Chrome Browser is as smooth as it gets:
Open Your Chrome Browser
Visit the Chrome Web Store
Search for "Eightify"
Add to Chrome
Confirm Installation: A pop-up window will appear. Confirm to install Eightify. Click "Add Extension."
The Distinctive Eightify Logo: Look out for the iconic Eightify logo.
You'll notice the "85" button while watching YouTube videos.
This dynamic button appears in the right-hand banner and nestles beside the like and dislike buttons.
This button is your ticket to AI-powered summaries that encapsulate the core ideas of each video.
2. 100% Accuracy
Eightify leverages GPT technology to deliver bullet point summaries with impeccable precision, ensuring you capture key information from videos.
3. Engaging Emojis
Adding a touch of fun, Eightify peppers its summaries with emojis, making your reading experience informative and delightful.
4. Summaries with Eightify
It generates a summary of a YouTube in a mere 10 seconds containing the essence of the video's eight key ideas under the summary tab.
5. Compatibility and Technology
It harnesses the power of OpenAI ChatGPT API to transform video summaries into digestible insights.
Its integration with YouTube ensures direct access to AI-powered summaries, eliminating the need for cumbersome detours.
6. Use Cases
The versatility of Eightify extends across a myriad of domains to suit your needs, including:
Professional Learning and Development
Academic Studies
Podcasts and Interviews
News and Current Events
Research and Content Creation
Entertainment and Culture
Cooking and Recipes
Fitness and Nutrition
Language Learning
Product Reviews
History and Politics
Self-Improvement and Personal Growth
Agriculture and Farming
Trading Strategies
Artificial Intelligence and Technology
Environmental and Sustainability Topics
Eightify empowers you to seize time, maximize learning, and unravel essential insights in each of these spheres, ultimately increasing productivity.
Conclusion
Using Eightify's advanced AI technology to analyze and summarize video content opens floodgates of knowledge.
You get straight to the point by getting summaries with no time in the natural language of your selected youtube video.
Whether for professionals or enthusiasts, Eightify is suitable for efficient content absorption, providing a streamlined approach to staying updated and informed.